Each year around this time it seems that we all begin to examine ourselves, revisiting our lives over the past year,  and pondering what's possible in the new year. We reflect, make great plans, and proclaim our resolutions for the coming year.  We are looking forward to the new year, 365 days of fresh pages. In this blog post, we revisit favorite books from the past year and focus our attention on books we plan to read (or reread) to enrich both our professional and personal lives.  We aim to make 2019 a year of growth with a return to some of the texts that shaped our thinking and devote time to new texts that have captured our attention. 
Each of us has our own ways of finding new reads.  Like many of you we return to favorite authors, look for new titles in a favorite genre, do the one-click purchase of a book just reviewed on NPR, or find ourselves standing at the checkout counter with books in hand just because we decided to step inside an independent bookstore–you know, just for a look around.  Then there are friends we've come to trust about books and when they give a book a thumbs-up we find ourselves adding it to the lists we keep on GoodReads or in the back of our notebooks. We've come to trust recommendations by Penny Kittle, Colby Sharp, Donalyn Miller, Teri Lesene, Mr. Schu, Laura Robb, Kylene Beers, Mary Howard, Pernille Ripp, and Brian Kissel. Here are some of our favorites from 2018:
Lester's 2018 favorites:
Jesmyn Ward Sing, Unburied, Sing (because Penny Kittle made me believe I'd be missing out if I didn't.  She was right.  I could not stop reading.)
James Baldwin Go Tell it on the Mountain (because we need to revisit his voice and contributions.)
S.E. Hinton The Outsiders (because my work is more focused on picture books this is one that I never read and needed to. I was moved to tears.)
Parker J. Palmer On the Brink of Everything (because I admire his contemplative life and writing.  If you are of a "certain age" you will find this book filled with sage insights that will give you pause.)
Phillip Hoose The Boys Who Challenged Hitler (Penny Kittle mentioned this book in several groups and each time I made note of it. I found the history behind this book fascinating and was compelled to read it. On a long flight I did the one-click thing and it appeared on my i-Pad.  I read the flight away.)
Harriet Ann Jacobs Incidents of a Slave Girl Written by Herself (I heard so much about this book from so many sources that I had to read it.  Now I hope you will.)
Kylene Beers and Bob Probst Disrupting Thinking (because they are wicked smart and articulate.  I read everything they write and I am never disappointed.)
Lori Duron Raising My Rainbow (because I think we need to hear more from the parents of LGBTQ children.)
Elizabeth Acevedo The Poet X  (because it was on the tongue of everyone at NCTE 2018 and it was in the stack of books submitted for an awards committee I am serving on.  It is a powerful story with some stunning lines.)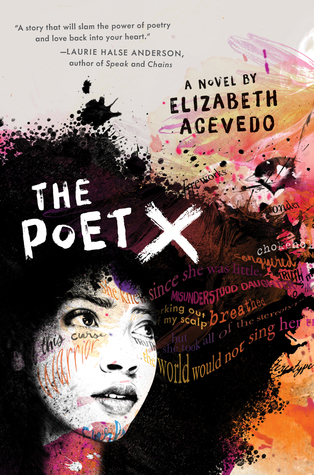 Marcella Pixley Ready to Fall (because Marcella is an amazing MG ELA teacher, a most talented writer and weaver of story, and a dear friend.)
Barbara O'Connor Wonderland (just because Barbara wrote it. Period.  And I read Wish earlier in 2018.  You'll want to read it also.)
Nikki Grimes One Last Word (I'm on a mission to read everything she has written.)
Nikki Grimes Between the Lines
Nikki Grimes Garvey's Choice
Nikki Grimes Words with Wings
Wiley Cash The Last Ballad (Southern fiction is one of my favorite genres and this one is rife with the history of organizing the unions at the textile mills of NC and SC. This is a true story of one white woman who lost her life in the effort to integrate the union.)
Amy Hollingsworth The Simple Faith of Mister Rogers (because Fred Rogers is my hero. This is written in segments that make it easy to read it small moments.  When you reach the end you'll have a deeper understanding of the man, his faith, and the love and ministry behind his show.)
Katie's 2018 favorites:
Bryan Stevenson Just Mercy (This book was recommended by Penny Kittle when she spoke at Furman. This book opened my eyes to the broken justice system. In 2018, the author's organization, the Equal Justice Initiative, opened the National Memorial for Peace and Justice in Montgomery, Alabama as a reminder of America's history of racial inequality. I hope to be able to visit the memorial and museum in 2019.)
Christina Baker Kline Orphan Train (I found this fascinating novel about an orphaned Irish immigrant child sent by train to live in the midwest while browsing in an airport. I loved the story so much I finished it by the time I arrived to my destination.)
Mariana Souto-Manning, Carmen Lugo Llerena, Jessica Martell, Abigail Salas-Maguire, Alicia Arce-Boardman No More Culturally Irrelevant Teaching  (This short and easy to read book packs a powerful message for all educators. And Lester agrees.) 
Tara Westover Educated (because it was on Obama's reading list so I knew it would be good!  I was not disappointed.)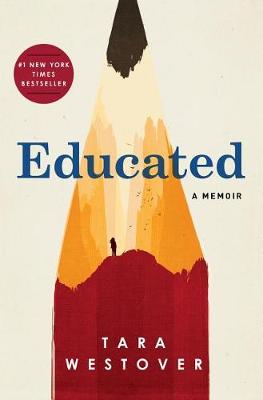 Trevor Noah Born a Crime: Stories From a South African Childhood (This eye-opening and touching story of Trevor Noah's childhood in South Africa brought me to tears and made me laugh.)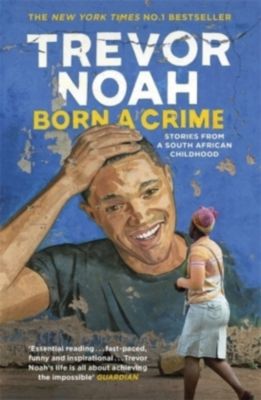 Sara Ahmed Being the Change: Lessons and Strategies to Teach Social Comprehension (because the topic of this book is connected to the theme of our new book also published by Heinemann and I love to learn from other educators. I later attended a packed session at NCTE led by Sara and her colleagues and left inspired and renewed to continue this important work focused on social justice and anti-bias teaching.)
David Sedaris Me Talk Pretty One Day (Looking to add some humor into my otherwise mostly serious reading stack, Brian Kissel suggested I read anything by David Sedaris and he did not disappoint.)
Jacqueline Woodson Harbor Me (because I saw it on the shelf at M. Judson's Bookstore in Greenville, SC and had to have it because I love everything written by this author.)
Nic Stone Dear Martin (Recommended by the ProjectLIT Community, this seemed like a good follow up to my 2017 favorite book, The Hate U Give by Angie Thomas. Plus I had the honor of listening to Nic Stone speak when we both presented at NerdCampGA!)
Robin DiAngelo White Fragility: Why It's So Hard for White People to Talk About Racism (Recommended by Travis Crowder, this book helps me as I continue to seek support of others as we work through difficult conversations related to race.)
Lester's 2019 Book Stack:
Frank Smith Essays into Literacy (because this collection of essays helped fine tune my thinking about literacy instruction.)
Rudine Sims Bishop Free Within Ourselves: The Development of African American Children's Literature (because Rudine's work was the first I read on the need for diverse books and I want to return to this title now with greater insight and appreciation.)
Ralph Fletcher What a Writer Needs (first edition) (Ralph has been a mentor and has become a friend.  This is the one book on writing that I would hold onto if I could keep only one.  I want to revisit all the notes I scribbled in the margins long ago and discover how my understanding has developed over time.)
Don Holdaway The Foundations of Literacy (the influence of Holdaway upon my understandings of early literacy development and instruction was remarkable. Rereading him now would be refreshing)
Chimamanda Ngozi Adichie Americanah (I was totally inspired by her keynote at NCTE 2018 in Houston.)
Cornelius Minor We Got This (well, first off, I just adore the guy.  I've watched his work blossom since our first meeting at Teachers College in a summer institute years ago.  And, well, everyone is reading this.)
Donalyn Miller and Colby Sharp Game Changer! (because these two know books about as well as anyone I know and they are at the point of impact.)
Anne Lamott Almost Everything (because I love her work.)
Maxwell King The Good Neighbor: The Life and Work of Fred Rogers (because I so admire Mr. Rogers)
Michelle Obama Becoming (because she is an admirable human being, a great First Lady, and it was recommended by Glenis Redmond.)
Henri J. Nouwen The Way of the Heart (inspired by reading Amy Hollingsworth The Simple Faith of Mister Rogers.)
Katie's 2019 Book Stack:
Michelle Obama Becoming (because I find her incredibly inspiring and miss seeing her as our First Lady.)
Cornelius Minor We Got This. (because Cornelius Minor is as authentic as they come and a true inspiration.)
Matthew Kay Not Light, But Fire (recommended by Shawna Coppola in a Facebook Live video. Social media can be so powerful!)
Joan Williams White Working Class (This book was recommended by Brian Kissel at NCTE during one of our late night chats about everything under the sun including how to make sense about what is happening in the current political landscape.)
Michelle Alexander The New Jim Crow: Mass Incarceration in the Age of Colorblindness (This book has been on my to-read list for awhile. After reading Just Mercy by Bryan Stevenson, I was inspired to learn more about the role of race and the criminal justice system. It was also recommended by my dear friend, Lindsay Yearta.)
Eve L. Ewing Ghosts in the Schoolyard (recommended by Jacqueline Woodson on Twitter so duh, I must read it! Plus I watched the author's interview on The Daily Show with Trevor Noah where she discusses the need to break down structural racism particularly in the context of the schools in Chicago's south side.)
Zora Neale Hurston Barracoon: The Story of the "Last Black Cargo" (My mom gave me this book for Christmas. She thought I might like it since Michelle Obama was also reading it. A few days later, I saw Brian Kissel tweeted it as one of his top ten favorite reads of 2018.)
Sharon Draper Blended (As an educator, I like to stay current with the children's books being published. This middle grade novel is a story of a young girl dealing with the complexities of a blended family. This book seems relatable for many children as the main character explores her racial identity and her place in the world and perhaps a way for other readers to expand their notion of identity and to empathize with others.)
Ringing in the New Year with Reading Resolutions
Now you know which books left a great impression on us in 2018 and you know which titles have captured our attention for the next year of reading.  If you'd like to share, we would love to hear your 2019 Reading Resolutions in the comments section.
2018 has been a busy and productive year for us and we are very proud to announce the forthcoming publication of our new book, Reading to Make a Difference: Using Literature to Help Students Speak Freely, Think Deeply, and Take Action. It will be available from Heinemann in March 2019.  We hope you'll add us to your 2019 Reading Resolutions and make plans to join us on Dr. Mary Howard's #G2Great Twitter chat on March 21 at 8:30pm EST to chat about this work.